DC To AC To Power Your Home
Find Out How Much You Would Save With Solar Now!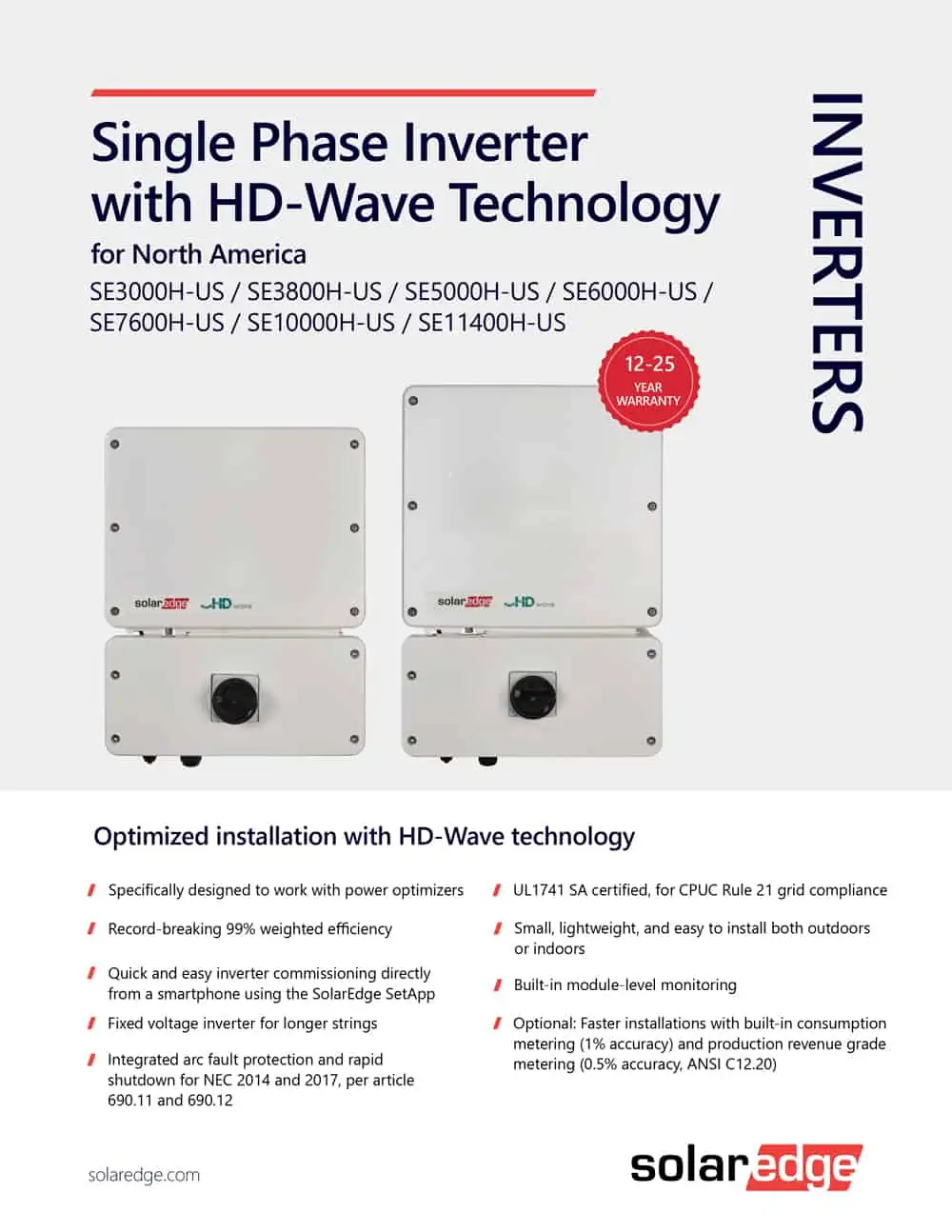 Having an Inverter allows installers to mix and match module types, giving you the option to easily expand your system at a later date and enables the best possible rooftop utilization, resulting in more energy and more savings.
See and share your system's performance on the go: real-time insight to home energy production and usage.
Gain visibility into your system performance in real-time with this intuitive, user friendly performance at the push of a button.
Don't have a solar system yet? You can explore and learn about features by using the demo account.
Download the app for free on i Phone or Android by visiting the AppStore or Google Play.
SOLAR EDGE VS. TRADITIONAL
Get full coverage on your entire system: replacement product or part(s), along with labor and material costs necessarily incurred to correct the product defect, subject to the Solar Edge Standard Warranty terms.
You're covered. Your Extended Warranty purchase means you can rest assured that your new inverter is covered for the lifetime of your system.  
Most of your system is already covered for 25 years: your SolarEdge power optimizers come from the factory with a 25 year warranty built-in and so do many PV modules. This enables SolarEdge to offer low rates on warranty extensions. Getting your entire system covered with an inverter warranty extension to 20-25 years  will help you to minimize unexpected expenses throughout the system's lifetime.